!
You are admin:
Click here to try debug
(or see a exclamation point ! above ?. Hover over to see error message.)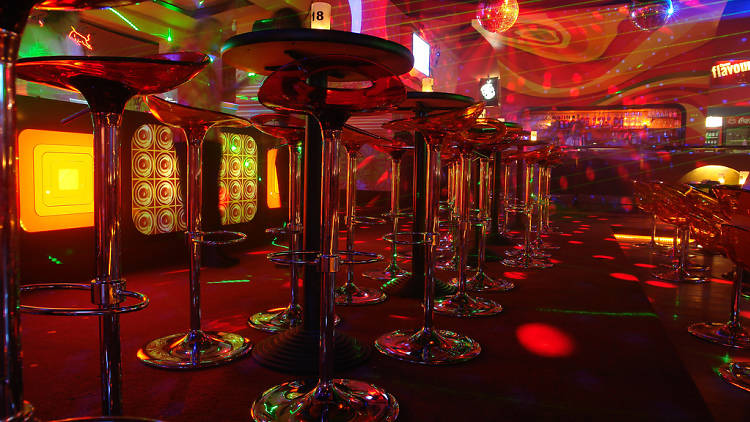 Paris is a European capital for all things gay and fabulous, from extravagant local personalities to a neighborhood teeming with addresses for a night of cavorting. The Marais, centrally-located just north of the Hôtel de Ville and south of the Place de la République, is the epicenter for nightlife catering to boys and men of all walks, but it's just the beginning. Starting an evening in or around the Marais is the best way to find out from the locals what's going on in other gay bars around town. Whether you're looking to share casual drinks, dance until dawn, or have a brush with a local Parisian, there's fun to be had any night of the week.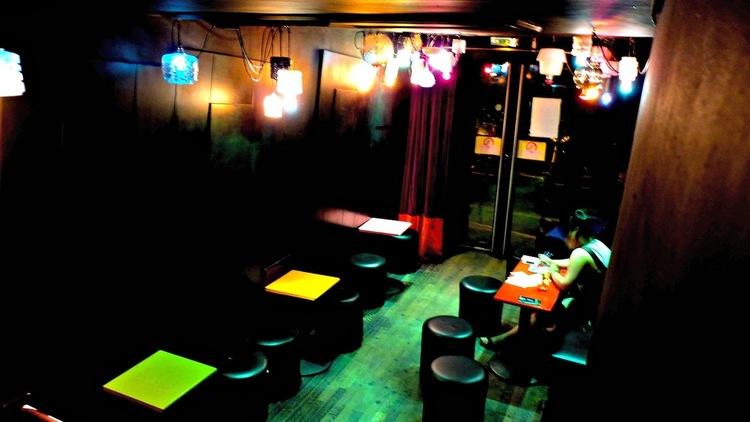 Les Souffleurs
Les Souffleurs is all about relaxation, refinement and modernity, a hip little gay bar in the centre of the Marais that would be difficult to spot if you didn't already know it was there. Once inside, you almost feel that you're in Berlin: hyper-styled barmen, classy décor and carefully selected music. In the daytime, it's a quiet escape from the frenetic Marais, welcoming to groups and people going solo, settled comfortably in leather sofas. But the temperature goes up quickly at night, with some out-there DJ mixes, and it gets seriously busy, so come early. Some evenings feature concerts, aftershows and performances.
Aim for the happy hour between 6pm and 9pm for prices much lower than you'll usually find in the area (punch at €3 a glass). Mostly for masculine gays (but not exclusively), the clientele is young but open to variety.

Le Spyce Bar
More than an essential gay bar and club in the Marais, Le Spyce is a rallying cry. You can't miss it, the frontage ornamented with a huge screen that flashes up the name of the current night in rainbow colours. It gets boiling hot inside especially on weekends, with no a/c – it's a young, happy, sweaty, undressed, excitable crowd, ready to dance and take people home on a whim. There's an informal (read barely-there) dress code on the dance floor, with bold guys welcome to take a place on a podium and dance til 4am. It's busy and happening every night of the week, but Thursdays through Fridays are the best.
Entry is free, and the drinks reasonably priced: allow €10 for a vodka red bull or €4 for a demi, served by smiling topless staff. The music is house and current hits, with plenty of themed nights – we like Tuesday's 'SMS Video Mix', when you can text your song requests to the DJ.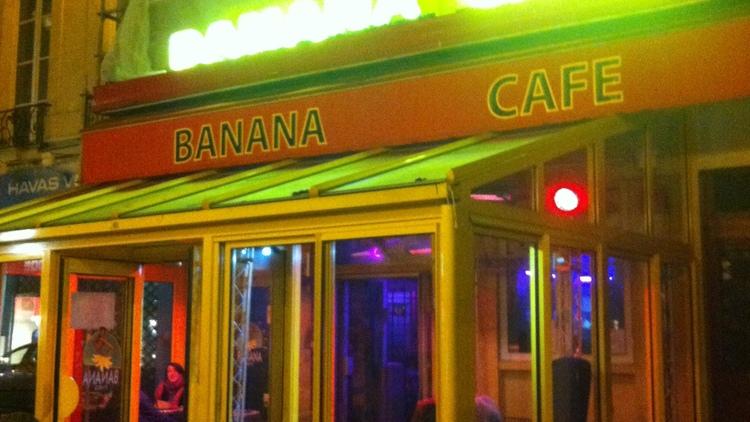 Banana Cafe
Banana Café, an institution the Les Halles neighbourhood, attracts a younger set of locals, suburban Parisians, and travellers who have strayed from the core gay scene of the Marais. With themed soirées, drag shows and go-go boys that could have taught Joséphine Baker a few moves, it's a solid choice for any night on the town. The ground floor bar and adjacent terrace serve up happy hour drinks including €3 pints from 6-11pm, though service is far from attentive. After happy hour, patrons are ushered inside from the terrace and, eventually, downstairs for some dancing and go-go boy antics, should you be so interested. Depending on the soirée, there's a cover fee for those who arrive later, but the relaxed ambiance and club-like atmosphere will make up for it.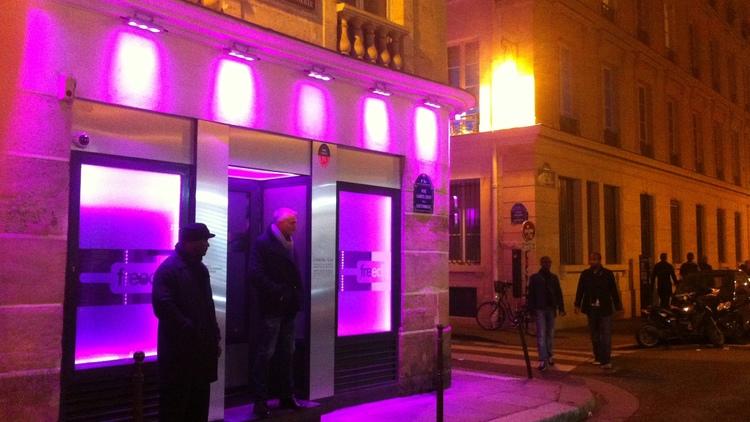 FreeDJ
If you want to dance, and claustrophobia is no issue, FreeDJ, right around the corner from Open Café, is a top choice for an all-nighter with no cover to pay. Upstairs, the bar and a foosball table occupy those looking to chat or share a cigarette in the glassed-in smoking room. Head downstairs and the intimate cellar welcomes those looking to hit the dance floor with like-minded gentlemen. Soirées like Wednesday's RnB night keep the weeknights new and fresh while house and pop take over the downstairs, pumping Madonna and Lady Gaga through the speakers while the bartender pours Red Bull and vodka all night long. It's a relaxed and not overtly-cruisey scene that's better fun with a few pals than solo, but don't try to smuggle in any lady friends. The bouncer at the door notoriously turns away anyone with a menstrual cycle.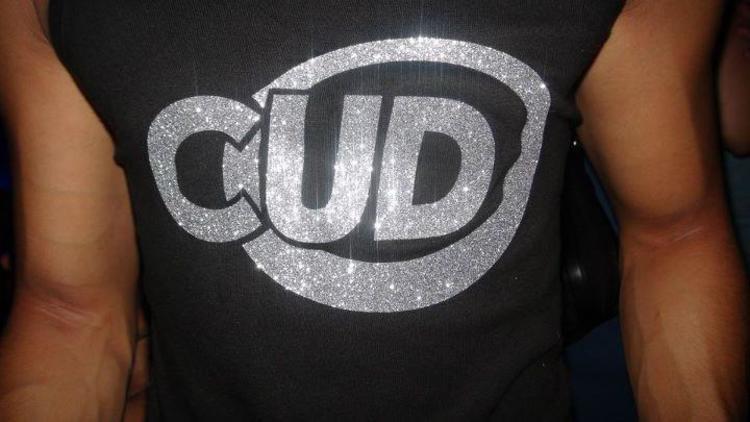 Le CUD Bar
When the bars and restaurants start close, the party is far from over in the Marais. Things at the Cud, an unfortunately-named but sinfully fun venue, start to heat up around 2am as party-seekers leave other venues for this classic and basic cave bar. Located off Rue du Temple on a tiny street, this is one of the best late-night spots in the Marais. The seating area upstairs is for amateurs, since the real party is in the vaulted cave below. Two bars serve pricey drinks all night long as the DJ spins a fun and current mix of pop tracks and house music – and he sometimes takes requests if you're polite. The clientele, as per usual, is mixed, but notably younger and very friendly, sometimes too friendly, with a lot more cruising than many of the other bars. Those looking to get up close and personal with a Parisian shouldn't have too hard of a time here, since space is at a premium, but a healthy dose of international men also frequent Cud since late night options in the Marais are few. Make sure you check your coat, it gets hot down there.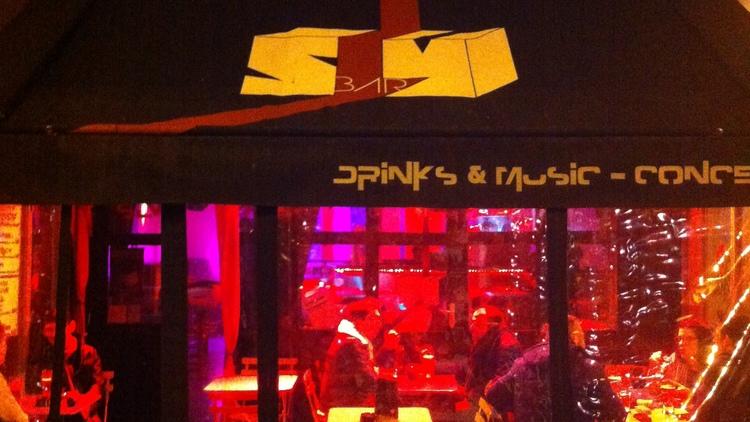 Sly
A newcomer to the gay scene, Sly is a kitschy bar down the street from the Bear's Den that attracts a much younger set of guys and their gal friends. It seems trendy with its flashy lights and risqué videos on the flat screen inside, but there's nothing pretentious about the bar or its patrons. The best spot is on the tiny heated terrace, offering some of Paris's most eclectic people-watching on Rue des Lombards, but the seating inside is cozy and inviting if it's too late to snag a seat outside. With cost-effective happy hours (€3.50 for a pint) and attentive service, it's a great change of pace from some of the other overly-cruisey bars. That said, each Thursday is a special after-work party, 'Single or Not', where you can wear a colour-coded bracelet identifying your relationship status. Green means 'go for it', so give it a shot.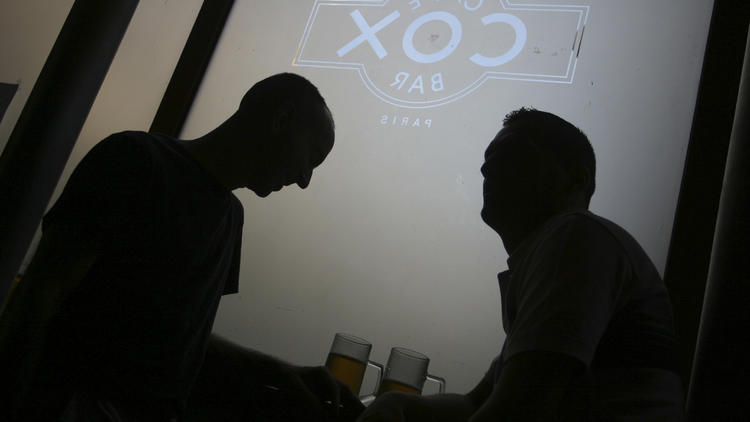 Cafe Cox
The Pearl achieves a rare balance between all-day and late-night venue, and has a good gay? straight? whatever vibe. In the morning, it draws early risers; lunchtime is for a business crowd; the afternoon reels in retired locals, and in the evening, screenwriters rub elbows with young dandies, keeping one eye on the mirror and an ear on the electrorock. The menu runs from omelettes to seafood salad. Expect a DJ later on in the night.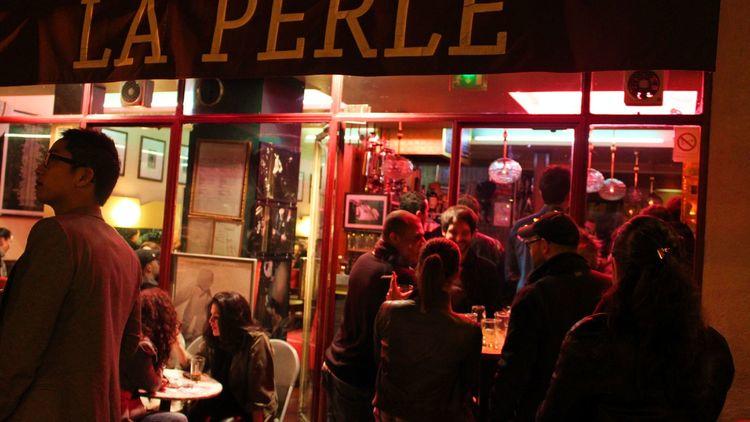 La Perle
The aptly named Cox bar is a mainstay, centrally located in the Marais on Rue des Archives where, on warmer evenings, the crowd spills onto the pavements with only a feeble chain rope to keep patrons from taking over the street. This watering hole attracts a manlier set of slightly older bikers and leather fans that seems intimidating at first, but if it's your scene, prepare for a hearty welcome, even if you're a bit younger with a full head of hair. And no, it hasn't changed hands since it opened in 1995, but the décor does alternate every three months to keep things fresh. Ambiance is everything, after all. DJs spin on Thursday nights and a lengthy happy hour on Sunday keeps the beer flowing until 2am before the crowds head elsewhere.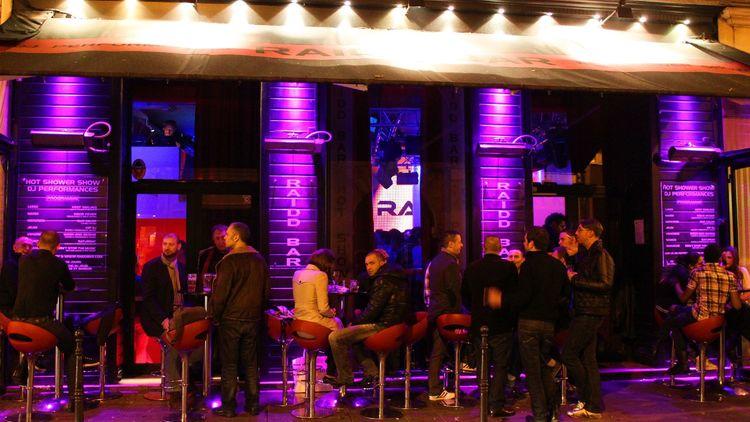 La Perle
Although this bar is kinda expensive, this is one of the best bars in Paris.
The infamous 'shower bar', Raidd welcomes a trendy mix of younger locals, innocent study abroad students, and other voyeuristic internationals to the Marais who don't just come for the pricey drinks. Instead, they crowd around to ogle the scantily-clad go-go boys who make you feel dirty while they get clean, stripping down and lathering up in the glass shower by the bar. Each Thursday, Raidd has an extended shower show, featuring four different male specimens who take their time cleaning everywhere to make sure they get squeaky clean. Themed nights, including Disco Tuesdays and Brazilian Wednesdays keep the party going all week. It's not the place for intimate conversation or a relaxed evening, but the crowds are thick enough that you could pick up a number or two. Men queue up on the weekends, but there's no cover to enter, so prepare to wait patiently, and quietly, on the sidewalk and play nice with the bouncer.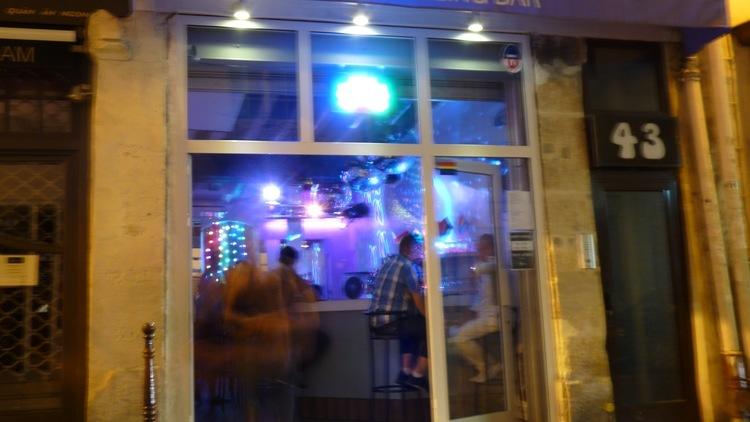 Le Feeling
An unusual combination, Le Feeling is a low-key gay and lesbian hangout with the atmosphere of a small local bar. It won't be to everyone's taste, but the rainbow décor, Dalida soundtrack and easy-going staff are the perfect antidote to the tumult at Spyce just over the road. It's at its best in summer, when the long bar is open onto the street. The mixed clientele includes a lot of regulars, and the general atmosphere is chatty and welcoming. On the other hand, there's no wasting time – it's an enthusiastic pick-up joint for people of all tastes (the bar staff ensure that everyone is respected). Prices are very reasonable (a demi at €3.50), and during happy hour (daily from 7pm-9pm and 11pm-12mid), it's buy one get one free.